Contact Us Today
Staff
Our dedicated staff members are here to provide support, compassion, and information to help you through your journey of grief and the celebration of your loved one's life.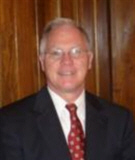 David A Frary
Licensed Funeral Director; Owner/Manager
David A. Frary is a Massena native from a family of eight. Born in Massena, the son of the late Gerald and Elizabeth (Tiernan) Frary. A 1968 graduate of Massena High School and a 1970 graduate of Canton Agricultural and Technological Institute in Banking, Insurance and Real Estate. It was always Mr.Frary's goal to pursue a career in funeral service with the announcement that Canton ATC had then offered an Associates Degree in Mortuary Science in the summer of 1970. Following his completion in 1972 he earned a Mortuary Science Associates' Degree, being the first graduating class.

While at Canton Mr. Frary was on the Dean's List doing his mortuary science practicum, sat on the student government. Married the former Linda A. Salamon and they are the parents of two daughters, Barbara and Maureen both of LA, Ca. and two sons, Matthew and wife Christina of Pasadena, Ca. and a son Patrick.

Mr. Frary is a 35 year member of the Massena Rotary Club, Knights of Columbus Council #1141, Massena Elks Lodge BPOE #1702. He served for many years on the Massena Neighborhood Center; serving 21 years on the Massena Housing Authority, appointed by the Massena Mayor, the late Laurence White, serving as chairman of the Massena Housing Authority for 11 years; served as chairman of the Special Prospects' Committee for the first major renovation building project at Massena Memorial Hospital.

David is presently serving on the SUNY Canton College Foundation, Advisory Board for the Mortuary Science Program. In 1986 Mr. Frary was elected to serve on the Massena Savings & Loan Bank Board, a position he presently holds.

He has held various offices in the St. Lawrence County Funeral Directors Association; recently elected to serve as a three year board director for the New York State Funeral Directors Association, an annual volunteer of St. Vincent de Paul Society Thanksgiving Community Dinner.

Mr. and Mrs. Frary were the first contributors initiating the annual Christmas Holiday Free recreational skating program at the Massena Arena.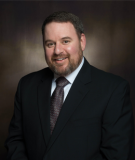 Christopher L. Peets
Funeral Director
Christopher graduate Clifton-Fine School-1989, and attended College of Technology at Canton 1989-1991. He graduated in 1993, from the State University of New York at Plattsburg with a Bachelor's of Science Degree in Special Education. Christopher returned to Canton College in 1996 and graduated in 1998 with an Associate's degree in Mortuary Science. He completed his practicum with us in 1997, and has been a full/part time member of the staff ever since.

Christopher is married to Karen E. Teriele, a special education teacher at Madison Elementary School in Massena. They have three children, Elizabeth, Kalie, and Andrew.

He is a communicant of St. Mary's and St. Joseph's Church, and enjoys spending time with his family, skiing in the winter, canoeing and Kayaking in the summer. He is currently full time at St. Lawrence NYSSARC in Norwood Day Hab. Treatment Center.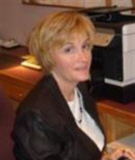 Michelle Lashomb
Administrative Assistant
Michelle was raised in Rochester, New York, and received her Associates Degree as a Dietary Technician from Morrisville State College. Having initially worked in an assisted living setting, she made a career change into a secretarial position; joining the staff of Phillips Memorial Home in 1998. Michelle is married to Tim Lashomb and has two children, Abbie, and Austin. She loves sewing, knitting, baking and reading.